Retail
Retails and license the Famous Amos Cookies and Komonoya products.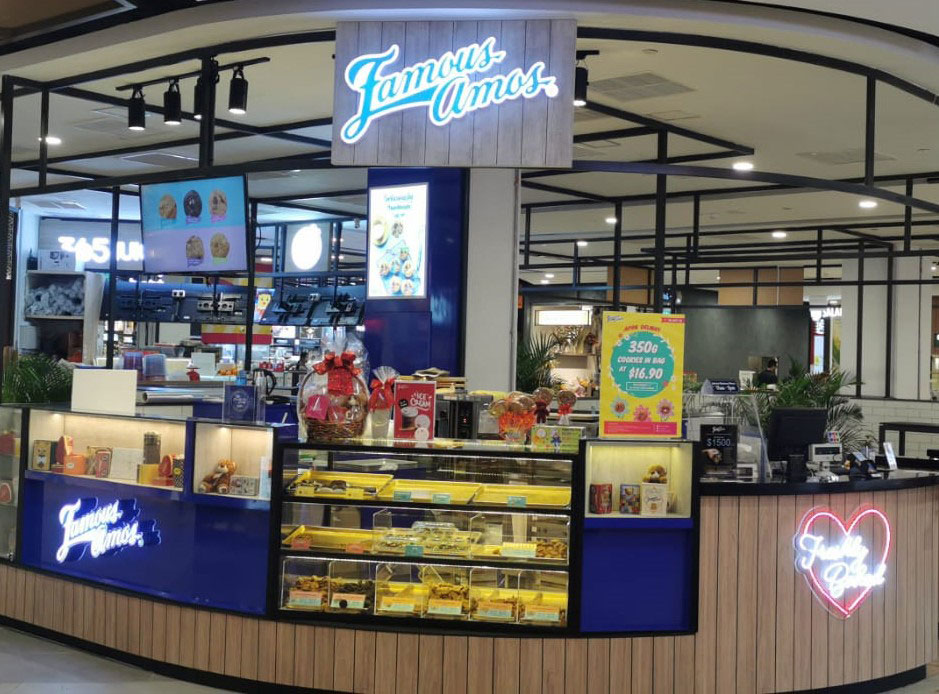 Our Product Lines
Harrisons made its footprint into the retail sector in 2018 by acquiring the Komonoya brand and the Famous Amos Chocolate Chip Cookies.
The Komonoya is a Japanese brand that offers uniform retail price products similar to the 100¥ shops in Japan. Harrisons is a wholesaler and retailer of Komonoya products offering daily necessities and household goods. Harrisons plan to grow the Komonoya business to other countries which have been granted licenses like Singapore, Brunei, Indonesia, and parts of China.
The retailing of the Famous Amos, fresh-baked chocolate chip cookies, is currently for the Singapore market. The Famous Amos, fresh-baked chocolate chip cookies is retailed at 18 outlets in Singapore. It has been established for over 25 years. We plan to expand the business to other regional territories in the near future.